All-new pricing is available throughout the month of February — making our incredible 7 inch IPS screens the same price as standard 7 inch HD screens! Take advantage of this incredible upgrade while this discounted pricing lasts. Learn more about HD vs IPS screen resolutions here.
WHAT EXACTLY IS A VIDEO BROCHURE?
Premium hardcover or paperback brochures are hand-assembled with Liquid Crystal Displays (LCDs) to create video brochures. The cost of custom-printed video mailers and LCD brochures varies depending on factors such as size, video screen quality, number of units ordered, and storage capacity required for the number of videos. Our most sought-after video brochures are priced at $39 per unit. Video brochures are among the most effective marketing, educational, and sales tools available today, enabling you to convey your message with maximum impact.
Video Brochures Direct customers can now benefit from a 15% discount on each order, saving an average of $1400. Despite the challenges posed by a global pandemic and significant disruptions to the supply chain, we have managed to secure thousands of scarce screens and components due to our valuable partnerships with organizations such as IBM, Pfizer, the Salvation Army, and several marketing agencies. As a result, we can now pass these savings onto our customers.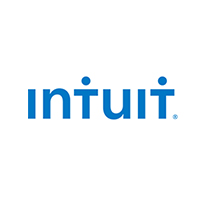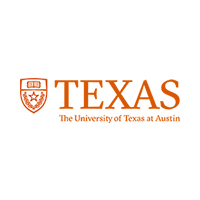 WHY IS A 7 INCH IPS SUCH A GREAT INVESTMENT
A free upgrade from a 7″ HD screen to a 7″ IPS screen can be a great investment for a few reasons:
1. Improved color accuracy: IPS (In-Plane Switching) screens are known for their superior color accuracy and wider viewing angles compared to other types of screens. This means that the colors in the video content or graphics will be more accurate and vibrant, providing a better visual experience for the viewer.
2. Better viewing angles: IPS screens also have wider viewing angles, which means that the content can be viewed from a wider range of positions without losing clarity or contrast. This can be especially important for video brochures or displays that are being viewed by multiple people at once.
3. Reduced glare: IPS screens are designed to reduce glare and reflections, which can improve the viewing experience in bright environments or under different lighting conditions.
4. Enhanced clarity: IPS screens have a higher pixel density compared to non-IPS screens, which means that the content will be sharper and clearer, making it easier for viewers to read and engage with the content.
Overall, a free upgrade from a 7″ HD screen to a 7″ IPS screen can provide significant benefits for a marketing campaign or video brochure, including improved color accuracy, wider viewing angles, reduced glare, and enhanced clarity. These benefits can help to create a more engaging and memorable experience for the viewer, leading to increased engagement and better results for the investment.
SO WHY ARE OUR 7 INCH IPS VIDEO BROCHURES NOW MORE AFFORDABLE THAN OUR 5 INCH IPS VERSIONS?
The reason for this is the economies of scale – as demand for the larger screen has grown, cost advantages have arisen, enabling us to offer our customers high-quality screens and components at lower prices.
This not only benefits our customers by saving them money, but also enhances their reputation by associating them with the latest technology and providing their customers with an exceptional viewing experience.
HOW MUCH DO VIDEO BROCHURES COST?
GRAPHIC DESIGN FOR VIDEO BROCHURES
Certain organizations have their own internal design team or partner with an advertising agency, while others may need assistance with design services. At Video Brochures Direct, we offer a straightforward solution for both sets of clients. Our team generates sophisticated concepts and inventive graphic designs for leading global brands, and we are now extending these design services to our clients at Video Brochures Direct with a 50% discount from the regular rates.
"It should come as no surprise that the video brochures were a huge hit! Providers were very impressed and love how they are a great patient education tool. Video Brochures are the most sought-after of any marketing tool I have ever created in my 15+ years in marketing."
NATALIE TOOMEY
Senior Marketing Manager Leva
Knowledge is power and we are committed to customer education. Here are our most Frequently Asked Questions. If you have others, please feel free to call us at  1 (888) 609-8889.