NOT ALL VIDEO BROCHURES ARE CREATED EQUAL
Glenn McDuffy National Sales Director

If you would like to know a FAST, simple and innovative way to truly explode the number of leads and sales through your door click on the button below for a FREE 15 minute no obligation strategy session to see how I can HELP you.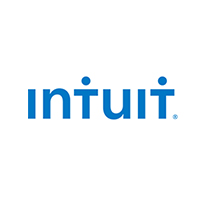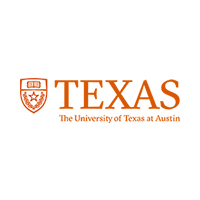 10 GOOD REASONS TO CHOOSE US
Video brochure manufacturing, printing and packaging is a sophisticated process; many things can go wrong especially when corners are cut.
Rest assured, we have been around since the inception of video brochures and have made quality control, responsive service, and fair pricing the cornerstone of everything we do. Unfortunately, not everyone holds themselves to the same standards of transparency and authenticity you would expect.
Be safe in the knowledge that all our products are Grade A certified and are brand new.
WE DO NOT USE REFURBISHED SCREENS.
Deal directly with China (or with one of their many shell companies operating in the USA) and you may end up getting a lot more (or less) than you bargained for. Video Brochures Direct products are thoroughly managed in the United States by an American and Australian team who promise accessible, dependable and responsive service. It is our guarantee.
Ordering through multiple suppliers (and their subsequent brokers) can be a recipe for disaster. A one-stop shop for strategy, video production, and graphic design thereby significantly reduces the complexity of your communication and minimizes your risk. Clients are assigned a dedicated project manager to ensure the project is delivered on time and budget.
Some suppliers use yesterday's technology. If you're not utilizing the latest print, audio and video screen technologies, you may end up being charged a lot for a substandard product. Make sure to compare apples to apples. We have been in the game since the beginning and our knowledge about quality components and innovative uses leads the industry.
Put simply, you get what you pay for. If you settle for a video brochure or video box that is not FCC certified for safety or printed and assembled in America, you may be playing with fire. We comply with all industry standards and use only safe and reliable parts. Quality control and reliable service by our American and Australian team is why the world's biggest brands choose us.
BUT DON'T JUST TAKE OUR WORD FOR IT
"I am very pleased with the video brochures that Brendan and his team created for us. They were incredibly easy to work with and made us feel assured that we were getting a great, high quality product. When we received the brochures, they exceeded our expectations! I would recommend this company to anyone looking for a great video brochure product"
Calyn Parker, Marketing Director
Parker Law Firm Texas.
Knowledge is power and we are committed to customer education. Here are our most Frequently Asked Questions. If you have others, don't hesitate to call us at 1 (888) 609-8889.