When shopping for video brochures, it's important to consider many factors when selecting the video brochure company you want to order from. Price, customer service, reputation, and quality are some of the most important. With more than 10 years of experience and success in this business, we've found that quality is often underrated in the decision-making process. Many companies have made the mistake of only considering price and have been disappointed and embarrassed by the product they're sending out to represent their business. 
Brendan Farrugia, our Co-Founder and Director of Global Production, states, "When you order from Video Brochures Direct, you won't be disappointed. That's because of our quality control processes and our guarantee that you will receive all-new components in the brochure. Companies that under-cut us on price often use recycled components, especially screens."
We recently conducted an experiment that proves how unreliable recycled components can be. We purchased 1,000 units of recycled screens to see if they were fit for use. We tested them under strict conditions and found the following: 
42 didn't work upon opening

205 didn't play all the way through on the first watch

34 wouldn't recharge
Essentially 281 of the 1,000 were completely unreliable – that's over 25%! Here's a photo of a new screen and a recycled screen. 
As you can see, it is virtually impossible to tell the difference at first glance. The difference is in the technology and stability, with the recycled screen likely being more than 10 years old. Imagine sending out 1,000 video brochures to your clients or prospects, and over 25% of them wouldn't work. By the way, the top screen is the newer version and the one we use.
When you order video brochures through Video Brochures Direct, you'll know that we emphasize quality. Our American team members offer excellent customer service, and we never cut corners with the components we use. Plus, we do all that while offering competitive pricing. Our clients appreciate our Best-Price Guarantee that ensures the highest quality video brochures in the industry at fair and transparent pricing.
"All units we received were completely without fault."
Ashley Risstrom, Ogilvy
Don't just take it from us, here's what Ashley Risstrom, Senior Production/Technical Manager at Ogilvy, says, "Time and time again, Ogilvy has experienced excellent service from Brendan. The production values are second to none, and our most recent units were produced in a compressed time frame. All units we received were completely without fault."
Some of the most respected brands in the world have trusted Video Brochures Direct to deliver quality products for them. Here are a few examples: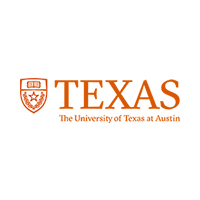 At Video Brochures Direct, we guarantee quality and industry-leading technologies. We are headquartered in Pensacola, Florida, and have American team members available to discuss your needs. If you'd like to connect with us and request a sample video brochure, reach us by calling 1(888)-609-8889 or emailing hello@videobrochuresdirect.com.