Video Brochures Direct is always striving to provide its clients with innovative marketing solutions that captivate their audience and set them apart from the competition. So today, we're proud to announce that we are offering a complimentary upgrade from a paperback to a hardcover video brochure for purchases made during the month of July! Here are two reasons to act on this upgrade now:
Save up to $4 per unit: We understand the importance of maximizing a marketing budget. By taking advantage of this offer, the presentation of the video brochure will be elevated without spending an extra $4 per unit. This allows those savings to be invested in other essential aspects of a marketing campaign.

Enhance the Tactile Experience for the Target Audience: A hardcover video brochure offers a heightened tactile experience that leaves a lasting impression on its recipients. The sturdy hardcover brochure adds a touch of elegance and prestige that reflects the quality of the sender's brand.
In announcing this July special, Brendan Farrugia, our Co-Founder and Director of Global Production, says, "By incorporating this upgrade, you can truly engage your audience and make a memorable impact. But remember, this offer is only valid during July, so act fast to secure this exclusive upgrade for your video brochures!" 
To take advantage of this offer, simply contact us ASAP and no later than July 31, 2023, by calling 1(888)-609-8889 or emailing hello@videobrochuresdirect.com.
About Us:
Some of the most respected brands in the world have trusted Video Brochures Direct to deliver quality products for them. Here are a few examples: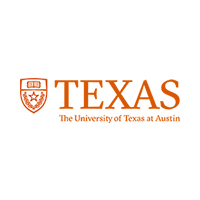 At Video Brochures Direct, we guarantee quality and industry-leading technologies. We are headquartered in Pensacola, Florida, and have American team members available to discuss your needs. If you'd like to connect with us and request a sample video brochure, reach us by calling 1(888)-609-8889 or emailing hello@videobrochuresdirect.com.