Client Video Brochures and Video Boxes
Get the best engagement for your clients with video brochures!
VIDEO BROCHURES FOR YOUR CLIENTS
WHAT IS A VIDEO BROCHURE?
A high-quality printed brochure built around an ultra-thin HD LCD screen and speakers that allows a video message to be played automatically when the video brochure is opened. Custom-printed video mailers and LCD brochures vary in cost based upon size, video screen quality, the number of units ordered, and the number of videos (storage capacity needed). Our most popular video brochures cost $39 each.
When your message matters most, share it with video brochures — some of the most effective tools available today to marketers, educators, and sales teams. No wifi, passwords, or tech barriers stand in the way of your message.
MAKE A LASTING IMPRESSION
Everything is changing. The landscape of effective communication has shifted seismically in the era of Covid-19. All industries are scrambling to solve very real engagement problems. We are here to help.
HOW VIDEO BROCHURES ACHIEVE YOUR GOALS
Generate greater interest in your clients' products
95% of recipients open and view a video brochure
54% of recipients recall your primary messaging
68% of viewers watch all videos to the very end
81% of recipients show more than ten people their video brochure
99% of recipients share their video brochure with at least one other decision-maker
88% of recipients take action
IDEAL FOR PRODUCT SALES, CLIENT EDUCATION, AND STAFF RECRUITMENT
PROVIDE EDUCATIONAL & PROMOTIONAL INFORMATION
INVITE STAKEHOLDERS TO EVENTS & REWARD BRAND ENGAGEMENT

DELIVER VALUABLE MESSAGING IN A NEW & ENGAGING WAY
A VALUED PARTNER WHEN IT REALLY COUNTS

Cut through the noise with Custom Designed Video Brochures
All kinds of industries utilize video brochures to boost product sales, enhance education initiatives, increase brand loyalty and impact numerous other growth metrics. Our team has been fortunate to work with some of the top Agency brands globally with valuable success stories and tested industry knowledge.
Video Brochures Direct was born out of a vision to bring innovate, compelling, and quality media technologies to market at accessible price points.
YOUR CLIENTS' VIDEO BROCHURE PROJECT IS IN GOOD HANDS
Our American experts work with your internal and external teams to plan, design, implement, and measure your campaigns.
Video Brochures Direct customers sleep well at night. Having served hundreds of institutions and Fortune 500s, we are capable of achieving complex and innovative projects that our competitors are simply unable to accomplish. From menu and playback customization to intricate print finishes, video animation, and shipping expertise, we do it all.
Check out some samples of the custom videos we have produced for our clients
NOT ALL VIDEO BROCHURES ARE CREATED EQUAL – QUALITY CONTROL
Video brochure manufacturing, printing and packing is a sophisticated process that can be made a lot less so by cutting corners.
We do not compromise any stage of that process, ensuring the brochures you receive continue to set the industry standard for quality control.
With Video Brochures Direct you get far more than what you pay for.
We've worked with some of the world's most respected Ad Agencies, helping them leverage video brochures to educate and build upon their clients'
national and international audiences.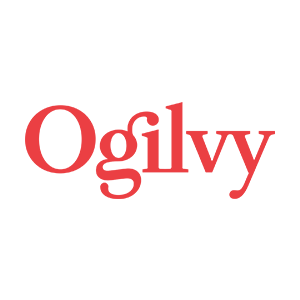 "Time and time again Ogilvy has experienced excellent service from Brendan, quotes and solutions are returned quickly. Their production values are second to none, our most recent units were produced in a compressed timeframe and required some very tight registration when die-cutting and assembling, all units we received were completely without fault. Our end client was very happy, making them a valuable business partner."
Ashley Risstrom
Senior Production / Technical Manager, Ogilvy
SHAPING THE FUTURE OF COMMUNICATION WITH VIDEO MARKETING.
Videos are the go-to content for marketing in any industry. From simple and direct to complex and detailed — videos create that emotional connection between the company, product and industry.
Don't delay, click below to get started.