About Video Brochures Direct
We are on a mission to help companies and individuals make incredible connections by using the best of emerging video and print technology. We lead the industry in quality, transparency and customer care with an unmatched supply chain and track record.
Adopting a new, innovative medium like video brochures can seem daunting. Our entire team strives to lead the industry in client education and support, providing 360-degree creative services, from design to video production, as well as video brochure campaign consulting to help ensure your project succeeds on time and within budget.
Your reputation is in good hands with VideoBrochuresDirect.com
Aaron Ball
Chief Product Officer
Aaron is driven to help people and companies succeed. He is leading the charge to build a global community of innovators who use video and print technologies to improve the world.
Brendan Farrugia
Chief Executive Officer
Video Brochures Direct is Brendan's baby and he treats it that way. Working from our Aus. office what he doesn't know about the video and print technologies industry is not worth knowing.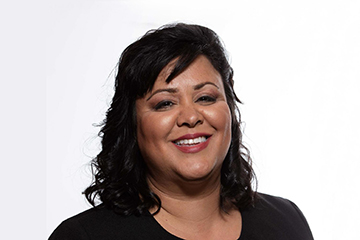 Sepi Browning
Chief Information Officer
Sepi enjoys team collaborations and team building opportunities. A huge driver of that is her love for project and task transparency for assurance of team input capture and accuracy.
Ann Kelly
Marketing Operations Lead
Ann's impressive experience as a collegiate educator and business operator over her 40-year career brings a grounded, real-world relevance to our business plan and processes.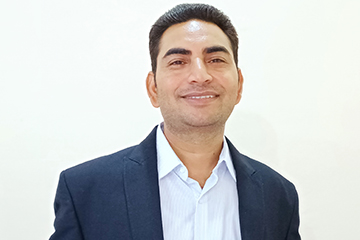 Amit Singh
IT/Web Project Lead
Amit is a master of everything IT. He knows WordPress and web development like the back of his hand. His expertise of the online space never fails to amaze any of us and his knowledge incalculable.
Ben Avellone
Chief Technology Officer
Ben brings software products to life and enjoys working on the full product lifecycle, from ideation to daily operations. He specializes in building cloud-native web platforms and solving business challenges with modern technology.
Kely Hall
Digital Content Specialist
Kely, performs many tasks however she excels in enhancing customer engagement by delving into the details as well as charting a course of action by analyzing our data and metrics.
Gilbert Ogario
Client & Customer Service Advisor
Gilbert's work with Shell corporation and other multi-national organizations uniquely prepared him for his role coordinating communications and training our growing number of clients.
We're about Market-Leading Quality, Competitive Pricing, & Peace of Mind
Video Brochures Direct provides custom sizes to fit your needs and budget. Our company was born out of a vision to bring innovative and quality new-media technologies directly to the mass market at accessible price points with industry-leading quality. We are expanding rapidly to reach the majority of businesses in the United States who have not yet experienced video brochures.
We have created a business model that produces higher-quality, more reliable video brochure products at competitive prices while creating a community of expert consultants and agency partners who love using new technology. Our team in the United States, Australia, India and China work hard each day to deliver results for our clients.  This is what we're about.
We believe that video brochures, video cards, and video books will become widely adopted in the United States and around the world by people spreading important and meaningful messages. We are on a mission to empower communicators who love pushing the boundaries of what's possible. Our team has been fortunate to provide these innovative communication tools to top global brands and numerous small businesses.
When your message matters most — deliver it with a video brochure!
Recipients retain 90% of a message when they watch it on a video brochure compared to 10% when reading a message in text form. 71% of customers say watching video content produced by businesses leaves them with a positive impression of those brands.
We offer powerful case studies across numerous industries on how clients have used video brochures to grow their businesses and exceed their goals:
• Deliver Personalized Messages & Invitations
• Equip Recruiters & Sales Teams
• Thank Sponsors & Clients
• Educate Customers & Patients
• Train Staff & Volunteers
• Deliver Reports & Proposals
Get To Know Our Global Reputation
Our team has done it all: legal, banking, healthcare, education, non-profit, tourism, retail, real estate, sport and much more.
We've created video brochures, video cards, and video books in every shape, size, and quantity for companies of all sizes and budgets.
Our story began in Australia in 2012 and expanded to the United States in 2017. Our factory in China produces video brochures for our rapidly-growing team around the world.
Video Brochures are about delivering cut through to maximize your return.