We're America's first choice.
Reliable service, screens and campaign success
WHAT EXACTLY IS A VIDEO BROCHURE?
Video brochures are hand-built with Liquid Crystal Displays (LCDs) inside premium hardcover or paperback brochures. Custom-printed video mailers and LCD brochures vary in cost based upon size, video screen quality, the number of units ordered, and the number of videos (storage capacity needed). Our most popular video brochures cost $39 each. When your message matters most, share it with video brochures — some of the most effective tools available today to marketers, educators, and sales teams.
Video Brochures Direct customers now save an average of $1400 on each order — 15% less! Thanks to our valuable projects for organizations like IBM, Pfizer, Salvation Army, and numerous marketing agencies, we have continued to do well this year (thankfully). Despite a global pandemic and catastrophic supply chain disruptions, our team has acquired thousands of screens and components in short supply and we can now pass the savings along to our customers.
HOW VIDEO BROCHURES CAN WORK FOR YOU


PROSPECTING & SALES
The 24-hour salesperson that attracts key decision makers with high interest and engagement.
See examples >


FUNDRAISING
Outperform traditional fundraising channels by presenting emotional content simply and effectively.
See examples >


INVITATIONS & EVENTS
Creating a unique and memorable invitation piece to showcase why your event is a must attend.
See examples >


TRAINING & EDUCATION
Simplify complex messaging to staff as well as clients easily and directly with vison and audio.
See examples >


RECRUITMENT & ON-BOARDING
Be the employer of choice by supporting a culture of innovation that's sure to resonate with staff.
See examples >


PRODUCT LAUNCHES
Create anticipation around your product launch via this exciting and memorable medium.
See examples >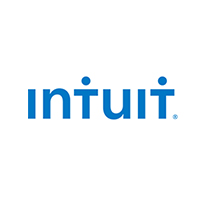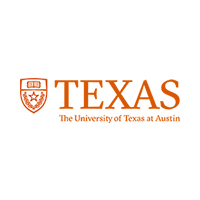 CLOSE MORE DEALS WITH OUR BEST SELLER
Generate greater interest in your products
95% of recipients open and view a video brochure
54% of recipients recall your primary messaging
68% of viewers watch all videos to the very end
81% of recipients show more than ten people their video brochure
99% of recipients share their video brochure with at least one other decision-maker
88% of recipients take action
GRAPHIC DESIGN FOR VIDEO BROCHURES
Many organizations have their own design team or advertising agency. Others need support with design services. We make it simple for both types of clients. Our team offers cutting-edge ideas and innovative graphic designs for some of the world's leading brands — and these design services are now on offer to Video Brochures Direct clients for 50% off normal pricing.
Select a logo below to learn how some of the world's biggest brands utilize us at Video Brochures Direct.
Canon
"We were thrilled with our 90% response rate and attribute our success to key factors like – the design contribution, inviting video content, meaningful merchandising with finishes and attention to detail our clients and partners expect from the Canon brand."
Sonja Debuljah
Event Manager Canon
National Aviation Museum
"Our research and rigorous vendor approval process made Video Brochures Direct the clear choice for us."
Bill Bowers
Chief of Staff Naval Aviation Museum
NOT ALL VIDEO BROCHURES ARE EQUAL
Video brochure manufacturing, printing, packing and fulfillment is a sophisticated process. Other video mailer suppliers may cut corners and put your project at costly risk (without your knowledge). We do not compromise at any stage of the process — guaranteeing the video brochures you receive continue to set the industry standard for quality. Our 5-star reviews say it all.
SPEAK WITH AN AMERICAN VIDEO BROCHURE EXPERT
FREE consultation & to request a sample.
MAKE THE MOST OF OUR ONE-STOP-SHOP
OUR SERVICES INCLUDE VIDEO PRODUCTION,
EDITING AND MOTION GRAPHICS
We work with numerous creative agencies and design professionals across the United States and enjoy very long-term relationships built on trust and return on investment. For companies who do not have an agency, we offer video production, video editing and motion graphics production.
Get a free quote for your next project 1 (888) 609-8889
Design and produce print
ready art for your
video brochure.

Advise on the technology
platforms that best
support your initiative.

Come in at any stage
to project manage and
facilitate your initiative.
VIDEO BROCHURES DIRECT NEWS
Video Brochures Direct deliver you a level of innovation and advice that will maximize your ROI.